India is the largest producer of 3-wheelers in the world. They produce 0.8 million units every year and around 0.36 million units are exported to African, Latin America and other South Asian countries. The sector is set to grow in passenger segment, as it makes the affordable transport for shorter distance. It also offers a good option for last mile connectivity in goods transport. With the launch of mini trucks from Tata Ace, Mahindra Maxximo it has eaten some of cargo segments from 3 wheeler with better load carrying capability without losing any advantage of 3 wheelers. They have better stability, safety, speed style and space. The cargo 3-wheeler segment has registered a negative growth of 9% CAGR over the 3 years, while the mini truck 4 wheelers have grown an impressive 21%.
The 3-wheeler industry is also upgrading itself from 2-stoke vehicles to 4-stroke vehicles, offering multi fuel options from petrol to diesel/CNG/LPG. With rapid economic growth leaving high disposable income passenger 3 wheeler segment will be robust with evolving travel patterns. Over the long term, the segment looks positive with exports providing the required numbers. This has lead to increase in the no. of players.
---
Industry News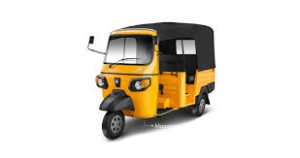 Piaggio Vehicles has rolled out its CNG, water-cooled 395cc engine vehicle range for the Patna, Bihar market. They include the ...

---
List of Indian Three Wheeler Manufacturers in India