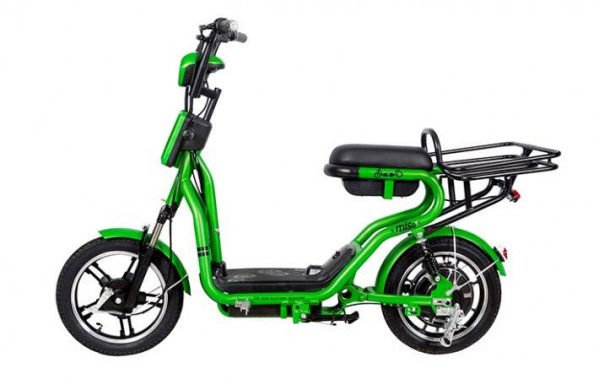 Gemopai Electric which is a joint venture between Goreen E-Mobility and Opai Electric has launched Miso, a mini electric scooter at a price of ₹ 44,000/- (ex-showroom). The mini bike comes with 3 year free service guarantee. The e-bike can charged for 90% capacity within 2 hours.
Currently, the company is offering ₹ 2000/- discount for all pre-bookings. The bike will be sold soon over its 60 dealerships across India.
The Miso e-scooter is available in two variants – with a luggage carrier and without – and four colour options – Fiery Red, Deep Sky Blue, Luscious Green and Sunset Orange. The luggage carrier can hold load up to 120kg. Miso does not require a license or RTO permit and has a max speed of 25kph, with a long travel suspension.
The scooter comes with a Hexa headlight for navigating in low light conditions and a LED Battery Indicator for the 48V, 1 KW detachable lithium-ion battery.