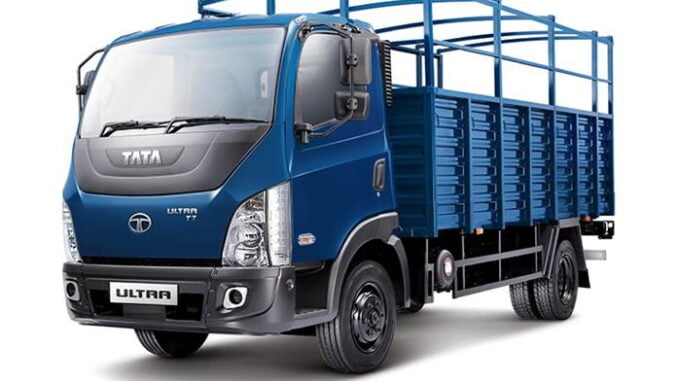 Tata Motors has launched a new Ultra T.7 Light Commercial Vehicle (LCV) for urban transport. The new variant is designed to transport pharmaceuticals, perishable goods, food items such as eggs and milk, along with farm produce.
The cabin for the truck is around 1900 mm wide and it is powered by 4SPCR engine, with 100hp of power and 300Nm of torque from 1,200 to 2,200rpm. The truck can be configured for 4 or 6 wheels.
The truck is equipped with crash-tested cabin and powerful air-brakes for enhanced safety, adjustable seating positions, tilt-and-telescopic power steering and a dash-mounted gear shifter for comfort.
Company Profile : Tata Motors Ltd